Olympics 2020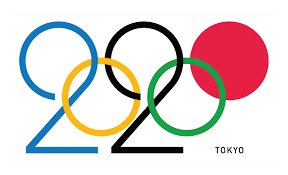 The much anticipated 2020 Olympics in Tokyo has been postponed for one year due to COVID-19. The first modern Olympic Games was in 1896, and since then only cancelled on 3 events. Once during World War I, and twice during World War II. 
In the beginning, Japan's prime minister, Shinzo Abe, postponed the olympics for one year. He has now been warning people that the rearranged Tokyo Olympics might have to be cancelled completely, stating that it would be difficult to stage them if the corona virus is not contained. 
Nikkan Sports asked Tokyo president Yoshiro Mori if the Games would be postponed a second time if COVID-19 persisted into 2021. Mori responded by saying, "No. It will be canceled then, The Olympics were canceled in the past for problems like war. We are fighting an invisible enemy now."
The president of the Japan Medical Associations, Yoshitake Yokokura, stated it would be "difficult to hold the Olympics" until an effective vaccination emerged.