Arrests Made After Saturday Protest
As the tear gas and flames settled down this Sunday morning at the Country Club Plaza, the Kansas City police had arrested about 85 people.
According to the Kansas City Star, the arrests came after protests following the murder of George Floyd on May 25. Floyd died after Minneapolis police officer Derek Chauvin planted his knee on Floyd's neck for several minutes.
After Friday's protest, which remained mainly peaceful, the Plaza announced it would be closed Saturday starting at 4 p.m. for the rest of the weekend. However, this did not stop the 500 protestors from chanting "I can't breathe" and "No justice, no peace" on Plaza grounds Saturday afternoon.
According to KMBC's reporter Bianca Beltran, the police began to tear gas protestors a little after 8 p.m. 
After that, chaos striked with windows being broken, a cop car set on fire and citizens and police fighting against each other.
Around 10 p.m. Missouri Gov. Mike Parson declared a state of emergency due to civil unrest, activating the MO National Guard and Highway Patrol to aid local authorities.
"We are deeply saddened by the tragic death of George Floyd," Parson wrote on a Facebook post. "We are also saddened by the acts of violence that have transpired across our nation and state in response to this event."
As written in Parson's Facebook post, protests against police brutality have continued to occur across the entire nation the past few days. Curfews have been set in at least 25 cities such Chicago and Atlanta as businesses begin to close down. The curfew for the Country Club Plaza, Westport and downtown business districts has now been set to 8 p.m. Even in Europe, protests are forming.
"Many are shocked this morning. I'm not because the pulse of some segments of the community indicated that we were sitting on a powder keg," Jackson County Sheriff Darryl Forté tweeted today. "Discussion and action regarding perceptions and realities of police mistreatment of minorities should be ongoing."
About the Writer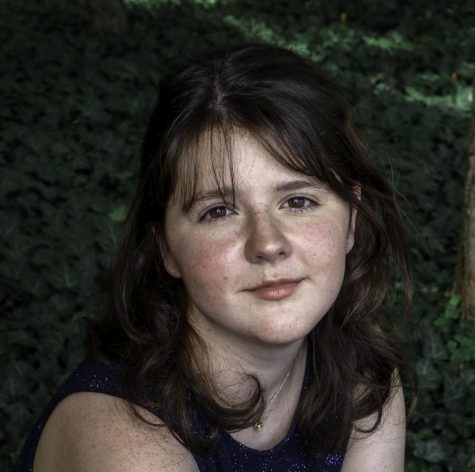 Claire Powell, Editor-in-Chief


Claire Powell is a senior and is this year's editor-in-chief. This is her third year on staff and according to her mom, she is a silly person. Though...