Healthcare Help Wanted
virus, population changes lead to demand for more medical workers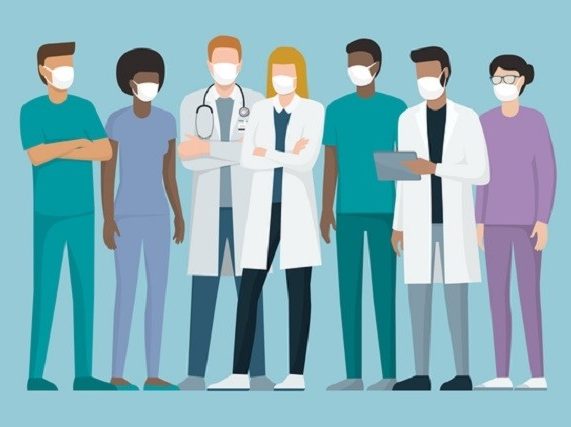 As COVID-19 continues to spread across the globe, the need for healthcare workers has peaked. 
Healthcare degrees take a long time to receive, so many states have started offering temporary Certified Nursing Assistant (CNA) certifications. Some states will allow students as young as 16 years old to receive their CNA in hopes that they can better manage the number of patients who need to be cared for. 
In addition to the coronavirus, the peak is also caused by a population that is predicted to grow larger than ever due to medical advancements and higher life expectancy. According to a study conducted by CNN, the United States will need to hire 2.3 million new healthcare workers by 2025. 
That report was solely based on registered nurses (RN), doctors, and CNA's, meaning that this is just the tip of the iceberg. Based on an annual world report, the global pharmaceutical industry will grow by 6.3 percent by 2022, creating millions of jobs for Generation Z to fill. With this shortage of workers, many scholarships have become available from hospitals and private practices urging students to consider a career in the medical field. 
Not only are these jobs necessary, but they are high-paying positions in the United States. According to the U.S. Bureau of Labor, the average earnings per year in common healthcare professions are as follows: doctors earn $313,000; pharmacists earn $128,090; dental hygienists earn $76,220; RN's earn $73,300; athletic trainers earn $48,440. These jobs are necessary to keep our country running.