"I have a dream"
remembering Martin Luther King Jr.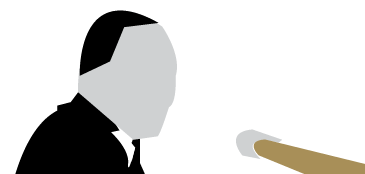 Martin Luther King Jr. is most remembered for his influence on civil rights and his many moving speeches.  
In King's first speech called "The Negro and the American Dream", he discussed how the "American dream" was a false reality. 
"Our federal government has also scarred the dream through its apathy and hypocrisy, its betrayal of the cause of justice," King said. 
In November of 1962, King gave a speech to a high school that was a longer version of the speech he would later give at the Lincoln Memorial. 
At the march on Woodward Avenue, King also gave a "dream" speech. 
The most influential "I Have A Dream" speech was given during the March on Washington for Jobs and Freedom on August 28, 1963. 
The phrase "I Have A Dream" came from African-American gospel singer Mahalia Jackson from the crowd of the march.
"Tell them about the dream, Martin," Jackson said. 
King later used the phrase "I have a dream" eight times. 
"I have a dream that my four little children will one day live in a nation where they will not be judged by the color of their skin, but by the content of their character," King said. "I have a dream today!"
King refers to the Emancipation Proclamation back in 1863 that said millions of enslaved people were free. 
"It came as a joyous daybreak to end the long night of their captivity," King said. "One hundred years later, the Negro still is not free."
Because of King's influence on the civil rights movement he was the Man of the Year in 1963 and a year later he was the youngest person to win the Nobel Peace Prize. 
Five years after his famous speech, King passed away from being shot in the jaw and severing his spinal cord. 
King is honored and remembered through monuments, music, and a federal holiday. The Martin Luther King Jr. Memorial was made in 2011. 
On the memorial is a line from his speech, "Out of a mountain of despair, a stone of hope."