Unraveling Orders
Tigers Inc struggles with supply shortages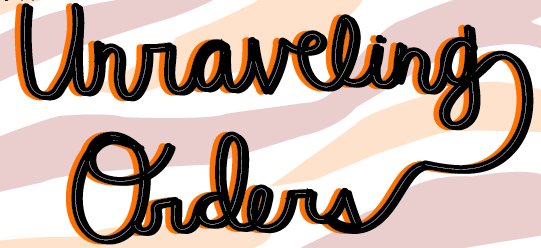 Around the world lots of companies and businesses are struggling to come back to life and return to normal while trying to recover from the effects of COVID-19. One business that has been taking the hit is our own school store, Tigers Inc. Currently, there is a supply shortage going on and they are really feeling the heat. Senior Kate Van Brunt took the time to explain what this means for Tigers Inc.
"The supply shortage means that there is so much stock being used up in all these delays that it is really hard to get supply to every single person," she said. "There's too much demand for the amount of supply that they have."
Unfortunately, this is causing issues for the school store's custom orders team.
"We do a lot of deals with our vendors, and we rely on them to have supply in their warehouses so we can fill our orders," Van Brunt said. "We have to move quickly because it's there and then it's gone."
This shortage has put the pressure on custom orders to work faster and more efficiently than ever before.
"With [the shortage] being so off and on and changing every day, it's so unknown," Van Brunt said. "There's no way to adapt to that change."
Because the shortage has been very unpredictable, leniency and understanding from their clientele is necessary.
"If we can't fill an order, we can't guarantee they will have the product that they need," she said.
Although Tigers Inc. has been looking for alternatives, making changes in terms of brands has been inevitable.
"I'm hopeful they'll be able to get a handle on at least some brands, but I'm not sure that it will just because demand is constant," Van Brunt said. "If there's no way of it being made faster, then there's no way of getting anything."
Despite this being difficult for the custom orders team, there have been some positives nonetheless.
"It's real world experience because this happens to a lot of things and that's what drives prices up — that's what causes more demand," Van Brunt said. "I finally understand why things take longer, why they're becoming more expensive and why things go out of stock so often."
This experience that Tigers Inc. provides their staff is preparing them for the future. The market is ever-changing and after the problems that COVID-19 has caused, the custom orders team will be prepared to tackle anything that comes their way.
"Demand is coming from all different people," she said. "So even if one person stops using so much of the product, there's always going to be another person to use the same product."