Brief Views Around Blue Valley November 2021
DECA Competition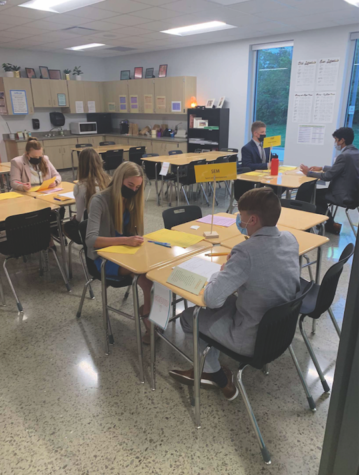 BV hosted a regional DECA competition for newcomers on Oct. 25 in which the participants had the opportunity to choose from 59 different role-plays and complete a 100-question multiple-choice test. Experienced members, such as senior Tori Hamilton, scored the beginners and provided feedback as judges.
"You learn a lot from watching other kids role play," Hamilton said. "When you teach something to someone else, you learn it better yourself. I like judging so I can see what areas I could improve in as well."
Band Trip and State Champions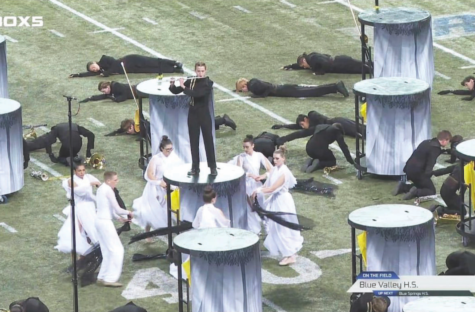 The BV Band spent Oct. 22-24 in St. Louis, MO, where they competed inside a professional football stadium known as "The Dome." In addition to placing 5th in their class, BV Band members, including junior Emily Clausen, learned much from the fun experience.
"Our hours of training prepared us to do our best, and that's exactly what we did in St. Louis," Clausen said. "I absolutely hope the band does more like this in the future."
The band was also named the Kansas Bandmasters Marching Band State Champions Oct. 30.
Test to Stay and Learn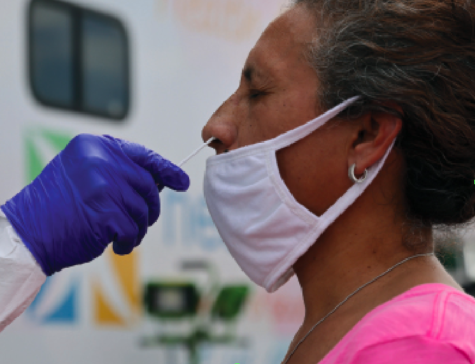 As of Nov. 1, students and staff identified as "close contacts" with an individual testing positive for COVID-19 are able to return to school immediately by providing a negative test result for the first eight days following their exposure.
During the "test to stay and learn period," it is required that both students and staff continue to mask up in school and at school events — mask exemptions cannot be honored during this time frame.
Additionally, those exposed must eat lunch at an assigned location 6 feet from others.