Single girls don't cry: Lack of relationship status not worth distress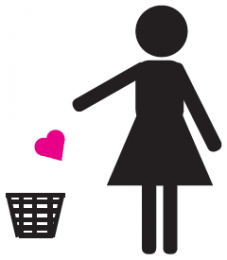 Heart-shaped doilies and romantic dinner reservations go underway as Valentine's Day comes up on the calendar.
Your friends, siblings and even your parents seem to have the perfect day planned, along with a special someone to spend it with.
You, however, don't.
But, never fear, the fact that you're single does not indicate a flaw in your social life — it indicates your normality as a teenager.
No matter the circumstances, you've probably thought about how you want a significant other or why you don't have one.
The way you should end this train of thought is that you don't need one.
Whether or not you have a significant other should not define you or your values.
It may not be in your "life map" to lack a significant other during high school, but you will find someone, it may just a little longer than you expect.
On the bright side, being single does have its perks, so take advantage of them.
Aside from the common chivalry of having your dinner paid for, being single doesn't always mean you have to spend your weekends alone — or even worse: stuck with your parents.
Do something you love. Go to the movies. Hang out with friends. Do anything to keep your head away from daydreaming about the guy or gal you don't have.
Even if you do choose to spend your Valentine's Day alone at home, don't sweat it — I will be, too.