KC Pride
Is Kansas cool now?


In the past two years especially, I've noticed that we as residents of this fine rectangular state have begun to hold our heads higher when we tell people, "I'm from Kansas City."The previous inclination to bashfully say those words is gone.
I'm not ashamed to let anyone know that I call the Sunflower State my home.
What happened?
We went from the kindly folks in the Bible Belt to this hip, up-and-coming city.
Our "crappy" baseball team has become number one in the American League. We had seven players go to the All-Star game. We own the pennant.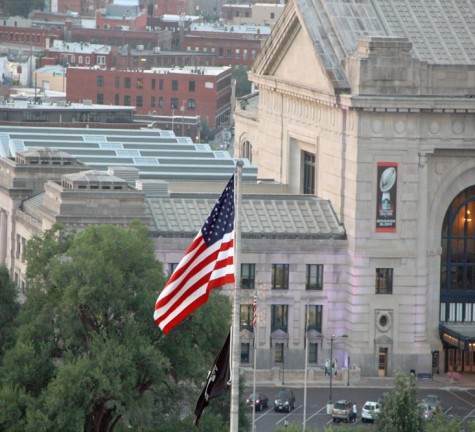 Sporting Kansas City soccer games are usually sold-out and brimming with chanting fans that don't take well to sitting down.
We've got an amazing music scene with major bands coming every week to countless venues.
It isn't just me who is feeling more fond of our town.
Where can you buy those "made in KC" shirts?
Everywhere.
People are lining up to show just how much we love living here.
It may be a passing fad, but I'm pretty sure KC pride is here to stay.
Sure, 90 percent of Kansas is farmland, and we might be a bit red at times, but in terms of our city and our people, we are as good as it gets.
Kansans are some of the nicest, happiest and most passionate people you'll ever have the pleasure of meeting.
What's different about us is that our sense of hometown pride isn't some sort of New York snooty attitude, but an accomplish-ment of working our way from the bottom to the place we are today.
It took almost 30 years of disappointment with the Royals to get our recognition.
Bands weren't always coming to the Midland.
KC isn't just a city for the people who live here — it is now a place to go.
We have Westport, the Sprint Center, Power and Light, the Plaza and three professional sports teams.
The caliber of the arts mirrors that of coastal cities with our own ballet, opera and symphony.We have great nightlife, a speedway and a huge amusement park.
Our barbeque is to die for and the beauty of downtown is unrivaled.
We are no longer a fly-over state.
We are proud to live here.
I am from Kansas.