"Looking back, I have never been more grateful I took that leap of faith to join what was unfamiliar."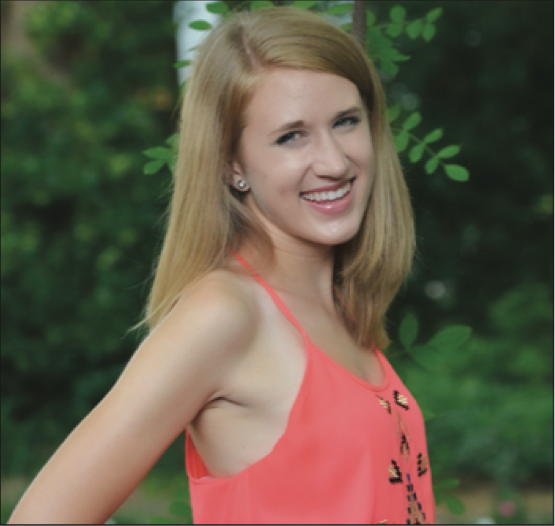 Sitting in the carpeted pod at the end of eighth grade, the high school counselors came to have a chat with us children on the brink of entering our new lives.
Most of it was just talk about how Blue Valley was bigger with more expectations and more freedom, but to this day, what sticks out in my mind was how often they reiterated to get involved.
"Join all these clubs," "Try out for sports," "Take different elective classes," they said.
And I, being the timid person I was, said no thank you, I'll stick to choir and hurdles. That's what was safe to me, and in a time of transition, I played it close to the chest — despite the fact I wasn't good at either of those activities.
But, once the dust of high school settled, and I realized I didn't have much to do, I knew something needed to change.
Looking back, I have never been more grateful I took that leap of faith to join what was unfamiliar. I started distance track. I signed up to write on this lovely publication. I let go of what I wasn't good at — I really can't sing; I don't know why I ever did choir.
What I have done for the past four years of high school, I owe so much gratitude to.
My three true loves — cross country, newspaper and track — are the reasons I am the person I am.
Through late nights, speed workouts, endless inside jokes, "family" meals and a whole lot of time, I grew into a person I am truly proud to be.
I am no longer shy.
I gained so much confidence.
I am so much happier.
But before I go on, some thanks are in order.
To any person who has participated in cross country: I understand your pain. Thank you for the tempos, dinners, races, laughs, moans, sweat and love. You all mean so much more to me than you could possibly know.
Cross country was the first time I really felt like I belonged somewhere in high school. There is something about putting countless miles in with other people that cements a bond unlike any other. Even though I complained my way through practices, I wouldn't trade a single moment of it — don't tell Huber.
To the select group of runners who took their talents to the track in the spring, I really feel your pain. While this sport comes as an afterthought to many cross country runners, it holds a special place in my heart. I started distance track my freshman year instead of cross country.
It introduced me to running.
It taught me how to rely on myself.
It has given me so much.
However, my skills aren't limited to running in circles quickly.
Joining newspaper my sophomore year was the best decision I made throughout high school. This amazing publication has provided me with so many opportunities I hadn't even imagined.
I have my best friends because of newspaper. I had my first Twitter fight because of newspaper. I've talked to people with backgrounds and ideas completely out of what I had thought possible because of newspaper.
Thank you to my hard-working and dedicated staff who never fail to make me smile. Thank you to my amazing co-editor Maddie Davis who shares the same aggressive hatred of Comic Sans. Finally, thank you to our fearless adviser Michelle Huss who has put up with me almost every day since freshman year. You are the best mentor and friend we could've asked for.
Let's wrap up this lengthy opinion with what we all have in common: Blue Valley.
This leaky, freezing, humid, flooded, dilapidated and crowded school has been my home for the past four years. We've all had vastly different experiences and memories here, but whether you enjoyed it or hated every second, we went through it together.
I found my place in activities and sports that welcomed me with open arms.
I found my friends in classes I never thought possible to take.
I took a leap of faith that shaped me into who I am.
Now we're off to what lies after graduation — the biggest leap of faith yet. Thanks to my time at BV, I can say with full confidence that I am ready.
I will not forget my years as a Tiger. I will not forget my newspaper staff and cross country team.
Take your leap of faith — it could be the best thing you never saw coming.