September 22
Hey guys!
I know it's been a while, but the editor's blog is back! This time your other favorite editor (Meg) is writing it for you. Tomorrow is PAPER DAY! We've been working super hard on this issue and we can't wait for you guys to see how it turned out. Court and I have been all over the place since school started. She's been killing it playing volleyball and I've been nannying and doing more things than I actually have time for — per usual. Court and I went to the sunflower field a few weeks ago and took some awesome pictures (see above).
We learned a lot about ourselves and our staff over the course of this first in-school issue. Most importantly, we learned that it takes everyone's best effort to make our paper a success. No matter how much Court and I want it to go perfectly, we aren't totally in control. Our staff has been great in helping us make "The Tiger Print" grow as a paper, but we always have to strive for more. To be a newspaper that wins All-Kansas or hopefully even a Pacemaker, we have to be constantly pushing ourselves out of our comfort zones. We have to write the difficult things, and the things no one else is talking about. We have to be totally on top of making this newspaper as successful as possible. As we started brainstorming for the October issue, I think we're doing exactly that. It's not going to be easy to push ourselves, but if we keep doing what we've always done, we'll be the same as we've always been.
About the Writer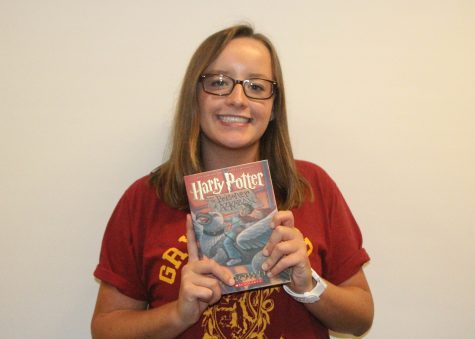 Megan Hegarty, Co-Editor
Megan Hegarty is the co-editor of "The Tiger Print." She enjoys writing sports and feature stories. Along with being co-editor, Megan is a varsity...