Honors Work vs Sleep
Middle school does not prepare students for honors curriculum
Taking all honors work for a freshman can be really difficult to adjust to.
Middle school has not quite helped me for the advanced classes that I am taking now. In high school, the classes depend on most of the work to take outside of school.
Some teachers advise or require students to read ahead in the textbook. Every single day, there has been homework from every single class — and the homework is due the next day.
In middle school, the homework is due three days after the homework is assigned. Each homework takes about 30 minutes to one hour for a high school student.
After finishing the homework, it is very late to go to sleep and the student does not have the required amount of sleep he or she needs.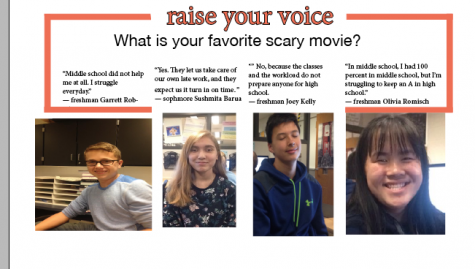 The students need to have a sense of how high school is during the last days of middle school.
Going to high school without having knowledge of how the honors classes are can be a really big obstacle for adjusting to the schedule.
For an organized person, not knowing how the class system works can be very hard to plan for when to do homework and how long to study for the upcoming tests.
Tiger Paws has helped me do homework in school, instead of doing homework at home.
The school environment has helped me stay more focused than if I was at home because mostly everyone at school is productive.
Although, Tiger Paws does sometimes can feel rushed. But, if the students have extracurricular activities after school, they will have less sleep.
Middle school should have a better way to prepare students to have time organization.