#METOO
Male Golden Globes winners and nominees fail to address the elephant in the room- Time's up.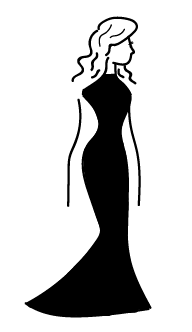 This year's Golden Globes were marked by female nominees dressing in black attire, retelling sentimental stories, and giving inspiring speeches in support of sexual harassment victims — but these displays weren't matched by the nominees' male counterparts.
The Me Too hashtag was popularized in October of 2017 to address sexual harassment and assault in the workplace. The allegations against the film producer Harvey Weinstein that followed shortly after gained the movement even more traction.
According to Timesupnow.com, "TIME'S UP ™ addresses the systemic inequality and injustice in the workplace that have kept underrepresented groups from reaching their full potential. TIME'S UP on the imbalance of power. It's time to fix it."
Out of all of the male winners at the Golden Globes, none of them mentioned either movements. Some dressed in black or wore Time's Up pins in solidarity.
Showing up in a black suit isn't enough. Wearing a black tie isn't enough. Tweeting the hashtags isn't enough. Men in hollywood have miserably failed at addressing an extremely pressing issue. It's time for men in hollywood to face the truth and speak up.
Timesupnow.com also directs readers to other trusted sources:
BetterBrave- guide to identifying sexual harassment, including information on reporting it. www.betterbrave.com
Equal Employment Opportunity Commission (EEOC)-
agency responsible for enforcing laws that make it illegal to sexually harass in the workplace.
+1 (800) 669-4000
Equal Rights Advocates-
nonprofit organization dedicated to protecting economic and educational access for women. They provide an Advice and Counseling Line where you can receive information on your rights.
+1 (800) 839-4372
50/50 By 2020-
a movement of women of the entertainment industry, advocating for leadership to inspire content creation and safer workplaces by the end of this decade.