Even Your AirPods Can't Block Out This Story
Are AirPods worth the money?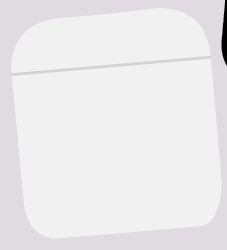 Pro – Jaron Cole:
Over a year and a half later, Apple's AirPods are still considered by many to be the best wireless earphones ever made. From the viral memes to the quality of sound, these are a must-have product.  
One of the many reasons why they are so popular is because of their easy accessibility. The first time you use your brand new AirPods your phone will automatically try to connect. There is no more hassle of Bluetooth pairing and messing with the new settings.
When your AirPods run out if battery you just have to charge them in the charging capsule. The internal battery seems to last forever, providing more than 24 hours of listening time per charge.
A cool feature that's useful for all is when you take out a AirPod from your ear, your music will pause giving your full attention to whatever you may be doing.
The capsule itself shows quality, with a smooth magnetic lock system. AirPods are magnetized to reduce the possibility of them falling out of capsule should it open on accident.
The size of the case is perfect. Most clothes today have small pockets. That is not a problem when capsule can fit in the palm of your hand.
AirPods also come with accessories itself. Wraps for the case are available for purchase anywhere online. These wraps give your charging case a new stylish look that others might not have. Apple is also in the talk of making a new charging matt to make things even easier.
Join the movement for the low, low price of $159.
EarPod users are furious with the new trend, but don't let that confuse you. While EarPod users are untangling there wires, AirPod users will be laughing.
---
Against: Spencer Norman
You can't hear broke? Well, I can hear overpriced, annoying earbuds.
AirPods may have been one of the most popular gifts of Christmas 2018, but that doesn't mean they are worth their price. As of Feb. 13, a pair of AirPods costs $159 on the official Apple website.
Someone might expect magical, waterproof earbuds that would last for possibly years for that price, but that someone would be heavily disappointed. The only reason they are so expensive is that they connect with Bluetooth, rather than a cable.
When you pay for AirPods, the hefty price tag isn't the only thing you have to pay. You pay with the loss of the remote controls offered by the traditional Apple EarPods and you have the right of owning minimalistic earbuds taken away from you.
EarPods are far superior beyond just the price being less than one-fifth of the cost of AirPods. With the use of the built-in remote, the user can pause or play music, skip a song, go back to the beginning of a song and control volume — not to mention, you don't have the hindrance of needing to charge a pair of EarPods, unlike the battery-powered AirPods.
Another issue related to the charging case for AirPods, other than the charging time, is the high likelihood of your AirPods being stolen. Since the battery charge for the AirPods can't last being used the entirety of an average school day, you would have to charge them at school. Of course, with charging them at school, you're bound to either lose them or have them stolen from you. There's also the other unfortunate possibility of losing a single AirPod or the charging case — which will cost you $69 for a replacement.
With all of these inconveniences, it's clear that price doesn't always reflect superiority. Someone that uses EarPods isn't financially inferior, they just know that EarPods are better than AirPods.