Person Over Player
focusing on athletes' mental health is important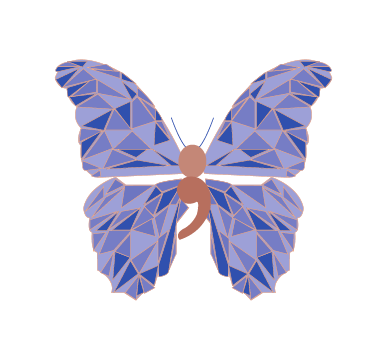 The Tiger Print Staff acknowledges that the content in this article may elicit unwanted reactions from those struggling with their mental health. Please read at your own discretion.
Lauren Bernett, Sarah Shulze, Katie Meyer, John Chambers, Tyler Hilinski, Morgan Rodgers
While this list does not come close to representing all of the student-athletes who have lost their lives to suicide in the last few years, it does highlight the fact that there is an issue needing to be addressed regarding the matter of student-athlete mental health.
Just in the last year, three high-profile female student-athletes have committed suicide. Their families remarked that they didn't see it coming and that they saw no outward signs of struggle. Being a student-athlete means there is constant pressure to perform while also managing personal and academic life. According to Athletes For Hope, 33% of young student-athletes, especially those at the collegiate level, struggle with symptoms of anxiety, depression, extreme stress, burnout, and other mental conditions. Only 10% of those individuals seek help for their struggles — but why? 
The stigma. There is a stigma around mental health and seeking help, especially in the athletic community. It comes from the fear of being perceived as "weak" and the belief that student-athletes need to have "mental toughness" at all times. 
In the last year, popular names in sports such as Simone Biles and Naomi Osaka have taken steps toward breaking this stigma and starting crucial conversations about placing their mental well-being above athletic performance.
After both athletes momentarily stepped away from their respective sports in order to preserve their mental health, they faced massive amounts of harsh criticism. British broadcaster Piers Morgan called Osaka "narcissistic" for withdrawing from the 2021 French Open, and Biles "selfish" for not participating in some Tokyo Olympics events. 
This is the stigma I was talking about. These athletes showed bravery in taking actions to value their mental health, but were then persecuted for "being weak." 
If people who have platforms that large can openly chastise athletes for choosing what they think is best for their health, just imagine what coaches who value the wrong things in sports say to their own athletes. 
This is not to say all coaches are like this and see their athletes as winning tools. However, athletes who have spoken up often say the crushing pressure to perfectly perform comes from their coaches and parents, according to a University of Denver report. Some of these athletes are so afraid of being seen as weak that they let the strain of balancing high-performance athletics and academics build up, which can lead to serious mental wellness issues. 
Lauren Bernett, Sarah Shulze, Katie Meyer, John Chambers, Tyler Hilinski, Morgan Rodgers.
These young athletes should still be with us today. We as a society need to do a better job at seeing people for who they are. People. Not just their occupation or sport. 
We need to normalize the fact that sports can be mentally draining and that it is OK to admit you are struggling, but it is essential to speak up and seek help. If even professional athletes are criticized for taking care of their mental health, what chance do student-athletes have? 
There needs to be a change in the way athletes' mental health is perceived. And remember — just because others cannot see your struggle, that doesn't mean it is not present.