Students should be more involved in school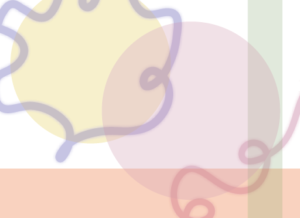 It is Aug. 25, also known as Activity Fair Day. Clubs are setting up in the gym, encouraging incoming freshmen and sophomores to join their organizations. 
A tiny issue presented itself throughout this event, however: Hardly any students signed up for a new club.
As we transition to 2023, it is important to remember how crucial it is to be more involved in the school community through the various clubs we have. 
Without student participation, how can there be any school spirit? Any cooperation? Any individuality?
Joining a new club without knowing much about it can be scary — this just means the upperclassmen need to be more welcoming and encourage the underclassmen more in finding their interests and passions. It is also vital for upperclassmen to remember they need to be delving deeper into their own interests and passions as well. 
Clubs act as a way for students to learn important life skills, such as cooperation and leadership. If you refuse to involve yourself in these activities, it will be very difficult to learn how to work as a team and lead a group of people. It doesn't fulfill to simply guide (or sit in the background of) a group project — it is something required and something that will not always be of interest. 
When we decide upon our passions and are creating something out of it, we are more likely to perform better. 
According to the National Library of Medicine, a student is more likely to work harder and continuously put in effort when they are involved in something that interests them. After all, the difference between core classes and a club directly aligned with your interests is significant: one, you might fall asleep in and the other you might look forward to every week.
Involvement can also be a chance for the students of BV to increase their school spirit. Ever since the pandemic began, our school has been rapidly declining in spirit, and many are worried that after this year, there won't be anything left to salvage. 
While attending choir concerts, sporting events and other activities increases our camaraderie, joining clubs is another significant way to better represent the Tigers. 
Encouraging students to commit to clubs creates a deeper sense of community within the school, making people feel more comfortable to be themselves and participate in the activities they want to.
With first semester coming to an end and the school year quickly racing on, it is important to try to look into clubs that seem like they would be of interest — you never know, it could prove to be a life-changing experience.