Another Chapter
Life is pretty short, don't hold yourself back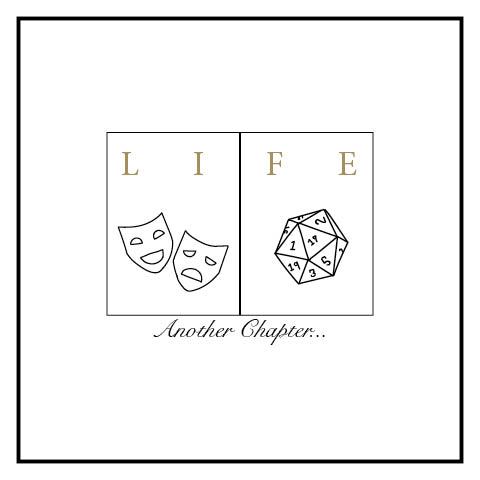 Everyone has hobbies. In school, you're often encouraged to try anything and everything that you possibly can. And, while I think this can be helpful as a start, it's important to know when to let go. There's no shame in letting go of things you've been committed to for a while, and there's no shame in trying things you're not well-established in already because life comes in chapters.
I gained the title of "theater kid" in seventh grade, and proudly wore the badge until this year. When I stepped into the role of sound tech for the Mary Poppins show earlier this year, I found that I didn't enjoy it as much as I used to. It was much more stressful on my already stressed mind, and I just didn't get as much pride and enjoyment from running a show smoothly. So, after that show, I decided I wouldn't do any more theater productions. At first, it was sad, I was closing a prominent phase of my life, but there's nothing wrong with ending chapters that you're no longer enjoying. Forcibly keeping it going will only make it worse.
When these chapters end, they make way for new chapters. I joined the newspaper staff this year, and I'm really excited about continuing with it. I love the work—I have friends on the staff, and I plan on keeping this around as one of my main activities. I've also increased my involvement with Latin—I joined the honors society and go to every event, and even there I've managed to make friends and find a community.
There's also no shame in having hobbies that aren't specifically endorsed by the school. There's nothing wrong with being unable to say, "I'm on this team," or "I'm in these clubs." Because that doesn't mean you don't do things at all, they're just less school-sponsored.
Over the summer, some of my friends invited me to join a Dungeons and Dragons campaign, and I found that I really enjoyed it. That specific campaign is no longer running, but I've joined others and continued to learn and participate in the hobby. Before the campaign, I never thought I'd have been a fan of the game, in the past I'd never understood the appeal or really what it was in general. But when you open yourself up to the possibilities of these new chapters, you can surprise yourself.
Don't be afraid to close the door. Writing that final sentence of the chapter can give you a springboard for many more to come. You can't feel like you're "abandoning" anything, you don't owe any of these activities your interest. Phases are normal, and you won't love everything you do forever, so don't let anyone tell you you have to. Life moves in chapters, and believe me, you won't want to miss out on any of them.