Back in the swing: Fall sports athletes prepare for upcoming season, predict successful outcomes
Volleyball
Last fall, the varsity volleyball team ended their season 4-1 at State and were ranked number two in the state overall. Volleyball captain senior Chloe Rogers said the team began training for the new season once the club volleyball season ended. Officially beginning their training on June 24, Rogers said the team kicked it into high-gear for the last few weeks of summer.
"We lift weights and do strength training workouts," she said. "Then we will do cardio that coach [Dave] Johnson emailed me."
Led by the seniors, Rogers said the captains push the players.
"We will do one-on-four training sessions in the gym with one coach and four players," she said. "This is later in the day, so right now we are doing two-a-days."
Although tryouts are not until the school year starts, Rogers said she foresees a successful season.
"I predict we will lead the [Eastern Kansas League] and hopefully take it all at State," she said. "We lost in the finals last year [with a team] that graduated — around seven seniors. [We] will have a tough road to replace them."
Rogers said the team's current goal is preparing for EKL.
"We have two seniors at workouts who are verbally committed to play volleyball in college, so the focus is completely on training and building confidence in the underclassmen, so they are prepared to play in the EKL."

Boys Soccer
From technical training and small-sided games to lifting weights, the varsity boys soccer team practices four days a week.
Aside from practice, varsity goalie junior Eric Rimmer said he and several other teammates trained on their own time.
"With the team, we just scrimmage," he said. "On my own, along with some other players, we just go up [to the school] and shoot around."
Rimmer said he focuses on strength-building and cardio in his own workouts.
"On my own, I went to my goalie trainer, lifted weights and ran."
Also playing for a club team over the summer, Rimmer said their practices are consistent.
"First, we warm up by running and doing some drills like passing to each other or small-sided games," he said. "Then, we normally just scrimmage full-field. To end it, we do some shooting drills like shooting from the top of the box or doing volleys."
With nine starters returning from last season, Rimmer said he predicts a strong season.
"I think we will be a lot better than last year and win more than three games," he said.

Cheerleading
Varsity cheerleader junior Peyton Marek said the team has been working hard since tryouts in May.
"We start practice that consists of stunting and putting our stunt groups together," she said.
Every summer, the cheerleaders participate in a yearly cheer camp held in Columbia, Mo.
"We learned more cheers for games and a couple of dances," she said. "Our team did really well this year, and we ended up getting blue ribbons for the cheer and routine portions." Marek said this year's seniors are extremely helpful and talented.
"We have awesome seniors this year again," she said. "They really helped us to be successful at camp, and we're all looking forward to a fantastic season."
With practices beginning Aug. 5, Marek said the team will attend choreography camp for their competition routine.
"We learn a new routine with dance, stunts and pyramids every year," she said. "It's a long choreography camp because our choreographer, who rocks, makes it all up on the spot."
Marek said the coaches are with the team every step of the way.
"Our coach Michelle [Wirt] is an awesome cheer coach," she said. "She goes to camp with us as well as the JV coach Madi Wirt and the freshmen coach Hannah Hall. All of them are at our practices and [our] choreography camp."

Cross Country
Kicking off their training on June 4, the cross country team runs Monday-Friday over the summer to stay in shape.
"Everyday is basically just different running distances," cross country member senior Sean Finnegan said. "The more focused runners treat everyday to a different type of workout whether it's speed or hill workouts."
Finnegan said the team's hard work will pay off during the season.
"By the time school starts, you for sure notice the difference on who ran in the summer vs. who hasn't," he said.
With about 100 runners last year, Finnegan said the beginning of each practice focuses on getting to know everyone.
"Everyone meets up, and we do a small warm-up jog," he said.
"We then have a daily question to get to know everyone better and to more importantly remember their name."
Finnegan said each runner has a different mileage during the week.
"Everyone will run different miles depending on how hard they really want it," he said. "Varsity runners run the most because their status as a varsity runner shows their work, but some will slack off while others push hard to become better."
Although each workout is challenging, Finnegan said it mentally strengthens a runner.
"Hill workouts and speed days can be miserable in the heat, but it helps grow mental toughness — something that can really push someone to win a race," he said.

Girls Tennis
Varsity tennis player senior Jenny Moon said the team decided to change practices this year by making them more challenging.
"For the past three years since I've been on the team, we've just been playing matches," she said. "Just playing doubles and singles, whichever coach thought we would play at State, we practiced for."
Although last year's practices were more laid-back, Moon said they wanted to focus more on drills.
"Even though practice was a lot of fun and helpful for us to work on our game, [varsity tennis player senior] Shivani [Patel] and I, with the approval of our coach, [Nelson] Elliot, decided we were [going to] mix up the practices this year," she said. "We decided we should definitely do more drills for repetitive ball hitting to keep the feel of the ball. Also, we were thinking about doing some more conditioning, like relay running. For the tennis team, I want us to focus on improving our game for the next game or the next season. That's why I want to put more focus into more drills and conditioning this year."
Moon said she has positive hopes for the upcoming season.
"I'm predicting our number one and two varsity players will make it into State no doubt and do a fantastic job," she said. "I also predict [Patel] and I will come along as well to help support and add points to the team."

Football
Training and preparing year- round, football captain senior Joe Forlenza said the Blue Valley football team has been working hard since the end of last fall.
"Most of the guys started lifting in the weight room right after the previous season and continued working throughout the winter," Forlenza said.
Officially starting workouts on May 28, the team practiced weekdays from 6-8 a.m.
"Weights [are] during the actual workouts," he said. "They split up two groups — one group goes inside [to lift] and the other group [does] footwork and conditioning drills such as hurdles, ladders, abs, etc."
After each group has done both exercises, Forlenza said they come together for final drills.
"Towards the end, the two groups go together and finish the workout off with conditioning such as gassers, Driskells and Murrays," he said.
Generally lead by the coaches, Forlenza said the football captains sometimes have the opportunity to alter a practice.
"Captains are in charge of picking conditioning on occasion," he said. "Captains are me and [seniors] Logan Brettell, Henry McGrew, Blake Freeman, Caleb Kjergaard and Hunter Murray."
About the Writer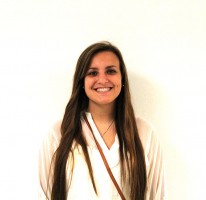 Raine Andrews, Photo Editor
Raine Andrews is a senior this year and is the co-photo editor of the Tiger Print. She is enjoys reading and photography. Raine is a part of the BV cross...