Q & A with Winter Athletes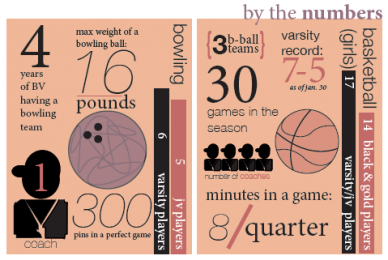 Senior Kirsten O'Leary 
Varsity Bowling
Q: How do you feel about your team this year? 
A: "I feel confident that the work a lot of our JV players are doing this year — because they're all underclassmen — will really improve the team for the next year."
Q: What is your goal in each tournament? 
A: "There are two goals when bowling — you can place individually, or you can place as a team. Obviously, our main goal is to place as a team, but we still strive for everyone to do their personal best to place individually as well."
Q: How long have you been playing? 
A: "I've been bowling since I was really young. [The first year I played on Blue Valley's team was] the very first year that Blue Valley got a bowling team, so I was in the very first team we had. I've been on all four years for varsity."
Freshman Katie Beth Jones 
Varsity Girls Basketball
Q: What are your goals for yourself this year? 
A: "My goal is to become a better basketball player and a better teammate. I want us to go to State and to go as far as we can in the season [to] be as successful as possible."
Q: What are you doing to work toward that? 
A: "I plan to keep motivating my team to work hard and do our best."
Q: What have you done as an athlete to get where you are now? 
A: "I've dedicated a lot of time to practice and getting better. I've worked on being a team player. Since second grade I have put 100 percent effort into my basketball career."
Q: What is your favorite thing about your games? 
A: "I really love the band playing. It's like pump-up music — I like it during warm ups and time-outs. I love when there's a lot of fans, but girls games don't usually have that, so one of my goals is to make more fans come."
About the Writer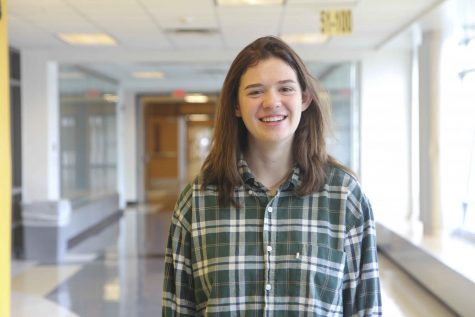 Alli Williams, co-editor in chief
Alli Williams is a co-editor in chief for "The Tiger Print." She works as an assistant teacher at a math tutoring business. Her favorite part of journalism...