On the Road
Students must travel for respective sports for competitions, recruitment
Striking a Connection:
Senior AJ Johnson travels every weekend in the summer for baseball. He's been playing competitively since he was in fourth grade.
"We probably play like 75-100 games a year including summer ball, fall ball, and the school season," he said.
Johnson's wants to play baseball at a Division I college, and has to travel to get exposure to different college coaches.
"We travel so often to get seen by as many scouts as possible, and the competition is better," he said.
Johnson said he's been talking to a lot of colleges hoping to get recruited.
"I'm interested in [the University of] Central Arkansas and [University of] Central Missouri, but I'm still looking for other options,"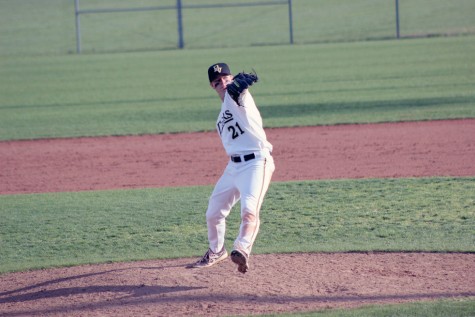 he said.
He said his summer has been completely centered around baseball, and it makes it hard for him to see his friends.
"It's impacted my summer because I haven't had much free time," Johnson said.
Johnson said the tournaments are about a week long.
"When we have road trips we leave on Tuesday, and usually play Wednesday through Sunday," he said.
He said a lot of the time each family goes, but on one road trip to Texas the team all bussed down together.
"A teammate and I usually stay in a hotel room together," Johnson said. "It's a lot of fun being with the team and going to dinner and playing video games in our rooms."
Volleying Her Time:
Junior Lauren Stubbs has been playing competitive volleyball since she was 10 years old, and as she's gotten older, she said it has required more time and commitment.
"I just thought I would try it out because it looked fun, and I fell in love with it," she said.
Stubbs has played for the KC Power for the last two years, but played for the Mavs previously.
"So far this year I've traveled 6 times for volleyball," she said.
Although she said KC Power only competes in 10 tournaments a year, many volleyball players, including Stubbs, go to college camps to get recruited. She said her main goal is to play in college.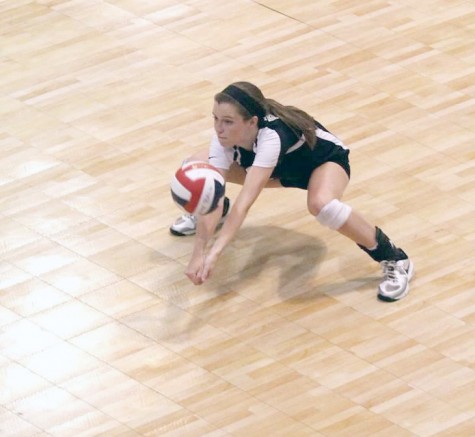 "In the summer I visit the camps of colleges who are showing interest in me that I am also interested in," she said. "[At the camps,] we do positional training and also play competitively."
So far this summer, she said she's been to three camps for Division I schools — University of Virginia, Northwestern University and Cornell University.
"I'm most interested in playing at Cornell," Stubbs said.
She said that although traveling so often makes it hard to see her friends, she loves it.
"It's fun traveling to different parts of the country while playing the sport I love," Stubbs said. "It's definitely made my summer focused around volleyball, but we sometimes turn volleyball trips into vacations."