The World's Game
Exchange students join soccer squad, provide unique experience for all players
Blue Valley's boy's soccer program welcomed two foreign exchange students to the varsity team this season, Hong Kong native senior Marcus Chan and Mexico native senior Daniel Gonzalez.
Gonzalez said the format of teams in Mexico is different than in the United States.
"At home, I play for my school, but there is a selection process," Gonzalez said. "The best high school players and some of the university players all play on the team I am on."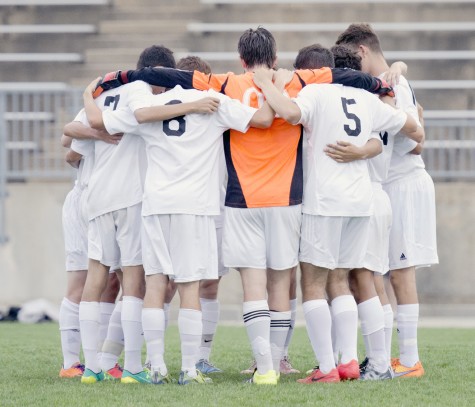 Chan said in Hong Kong, the level of play is very different.
"I was a little nervous to try out for the team here," Chan said. "It's quite intense compared to soccer in Hong Kong — [here,] everyone tries very hard all the time."
Varsity coach K. Dean Snell said both players add a lot to the team as a whole.
"[Gonzalez] is starting for us in the back," Snell said. "Talent-wise, he's really helped us out. I think [Chan] will really start helping us out in the midfield, too."
Gonzalez said back home, soccer is commonly played, and he is glad he has the opportunity to play it here.
"Soccer is the most popular sport in my country," Gonzalez said. "Pretty much all the kids there play it."
Chan said he thinks highly of the coaching staff.
"The coaches are quite nice," Chan said. "They give us a lot of motivational speeches, and they encourage us to do our best."
Gonzalez said playing on the soccer team has given him the chance to meet new people.
"I've met a few good friends so far playing soccer — [senior] Ian Mackenzie and [sophomore] Nate Ezyk," Gonzalez said.
Chan said he is happy he joined the boy's soccer team.
"I am excited to play a lot of games," Chan said. "I think it's a great opportunity."
Gonzalez said he has set a goal for himself and the team for this season.
"I want to go to State," Gonzalez said. "I think it would be neat to go back home and say that I had won a State title here."
Snell said having foreign exchange students on the soccer team provides a unique opportunity for everyone on the team not only on the field, but off the field as well.
"They bring a cultural difference, which is awesome for the rest of the team to see," Snell said.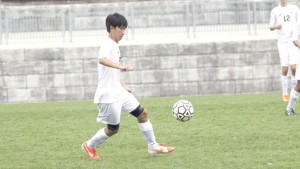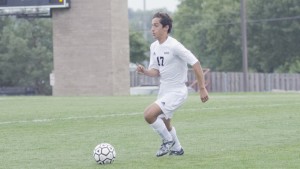 About the Contributor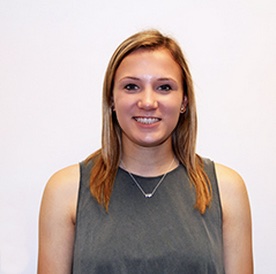 Maddie Davis, Co-Editor
Maddie Davis is the Co-Editor of the "Tiger Print." She enjoys soccer, writing, photography, designing and music. (If you ever want music recommendations,...