Moving up the ladder line
Totta plays on varsity football team head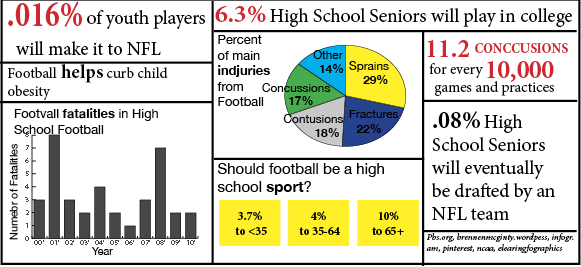 Choosing what sophomores will play on Varsity can be a difficult and exciting challenge, according to Blue Valley head coach, Eric Driskell.
"The bottom line is that we need athletes we can count on and we know will get their job done," Driskell said.
Alex Totta is one of the few sophomores that will get the opportunity to play at the varsity level. Totta went from Freshmen A team to varsity.
"I was excited when I was told I would get to play on varsity and playing with the upperclassmen would help me get better over the next few years. Even though I was nervous at the same time I felt that I had to fill my brothers shoes," running back Totta said.
Totta said his brother, AJ, has been his role model through his football career because he fought through his injury, worked hard and was a good player overall. Totta said he feels that now that his brother has graduated high school he needs to step it up and play at the varsity level.
"Our plan is to get better every day, that sound cliché but if we get better every day then hopefully by the end we will be good enough to win the state title," Driskell said.
Totta said he hopes to attend the Naval Academy for college and if he keeps working hard during his time playing at Blue Valley High School he will have an opportunity to play at the Naval Academy. Totta said he hopes to become a better player and team mate throughout high school and with the help from Driskell he could reaches his goals.
"Were going all the way," Totta said.