Fall Sports Update
Football
Senior Will Evans is one of the captains of the varsity football team this season. Evans said one of the team's goals is evening out the pass-to-run ratio on offense.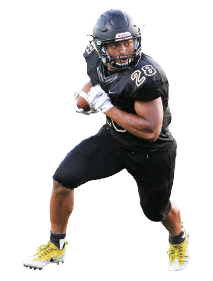 "Last year we passed a lot," he said. "This year it seems to be more of a balance."
The football team benefits from bonds forged between teammates, Evans said.
"I like that we're all together, and we're different grades, but we're still one really big family," he said.
Evans said all of his teammates make an impact in some way.
"Everyone on the team is a leader," he said. "There's different kinds of leaders — leaders who lead by example, vocal leaders and leaders who do better in small groups or drills."
Girls Golf
The golf team misses more school than any other sport, senior Sydney van Ophem said.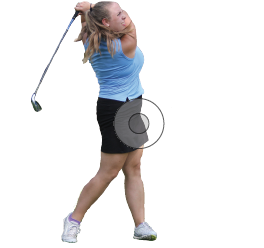 "[Varsity] usually leaves around 11 [a.m.] on meet days and we don't get back until 8 or 9 [p.m.]," she said. "If we have tournaments coming up we have to tell our teachers. We usually ask if there's anything we can do beforehand so we don't get too far behind. Our coach knows that we have to go in and make up stuff eventually, so we can miss a practice to go and [do that]."
The golf team hopes to place higher in State than in the past and also do well in EKL and Regionals, she said.
"The past few years [at State], we've gotten 8th or 9th or somewhere in that range," van Ophem said. "We have a lot of room for improvement."
Boys Soccer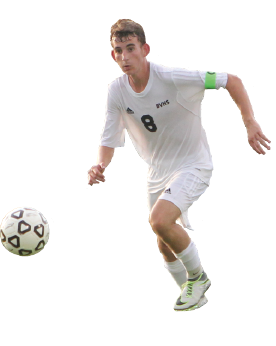 The 2016 boys soccer team has come into this season with new hopes of improving even more than last season, and senior varsity captain Ryan Schmidt said he remains optimistic.
"We were a young team last year and focused more on rebuilding and didn't have our best season," he said. "We were definitely disappointed [with our result], but it gives us more motivation for this year."
Schmidt said the team trained during the summer to prepare for this season.
"We had summer weights three times a week," he said. "Aside from that formal preparation, a few guys often came up to the high school to pass, shoot and scrimmage."
In addition to improving as a player, Schmidt said he has also evolved as a leader.
"I've gone from more of a helping hand and follower to a leader," Schmidt said. "I have to lead by example every day now as opposed to following others' actions. It's a lot more fun as a leader. [I hope to] impact every game in a positive way."
Volleyball
The volleyball season is underway, and junior Katie Upton said she expects success.
"Over the summer, the whole volleyball program had camp," Upton said. "We lifted weights and worked on ball control for the
season."
Upton said leadership is an essential key to victory.
"We need good leaders," she said. "We have to encourage new freshmen to expand their horizons to the team and get pumped for the games. Being a leader can be shown in practices and games through being a good teammate and helping your team grow and thrive through positivity."
Upton said the team is working hard to make changes.
"Having better team chemistry is going to be helpful because you play better together," she said. "We also want to improve our record."
Upton said she is looking forward to a fun season.
"Hopefully this team will do well and win a lot of games," Upton said. "I am looking forward to every moment and having a blast out on the court."
Cross Country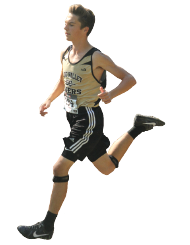 The Blue Valley cross country team hopes to improve upon their 7th place finish at State last season and come into 2016 with new goals as both as a team and as individuals.
"We were satisfied [with our result last season], but we could have done better," sophomore varsity runner Hunter Wilcox said. "Overall, we were happy [with last year's results after] we lost a lot of the good runners [from 2014]."
Wilcox said his goals go beyond just performing better than last year.
"I hope to go a sub-17 [minute 5k]," Wilcox said, "[I also want to] go to State and Nike nationals this season."
The cross country team also has goals not involving running, he said.
"We also hope to grow as a family," Wilcox said.
Girls Tennis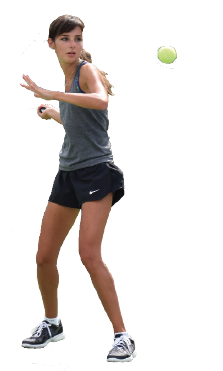 A leader of the girls tennis team is junior Mallory Novicoff, and she said she expects a fun and rewarding season from all the hard work and effort put forth to make this season great.
"For training there are high school practices after school from 3:15 to 5, and personally, I have lessons on Sundays and hit with other girls on other teams on Saturdays and Fridays," Novicoff said. "Other than that, we do some team bonding and preseason hitting sessions to prepare for matches."
Leading the varsity team this year, Novicoff said it is important to have a positive attitude and to be a role model to new members of the team.
"The most important leadership qualities are good sportsmanship, being verbal and friendly and making everyone feel welcome," she said.
Novicoff said she loves the game of tennis and believes having a sport you are passionate about makes life better.
"I love both the mental and physical challenges the individual sport provides," Novicoff said. "It stretches your physical fitness while also testing your mental strength and confidence."