BV Volleyball Updates
Varsity team earns multiple wins this week as they look toward Sub-state
Blue Valley Volleyball begins Sub-state this weekend, but the schedule has not been released as of today. The Tigers are 19-11, one of their better records in recent years, going into the State tournament.
This past Thursday, the Tigers beat BV Northwest in a tight match to three, after losing to them twice earlier in the season. This Saturday, they competed in the State Line Showdown over the weekend and had a great win, beating BV North 25-23 in the third set after being down 8-1 at the start of the match.
Senior co-captain Courtney Carpenter said the win over BVN was huge.
"We have worked so hard this season," she said. "We've watched film a lot as a team over North and there are some natural rivalries since a lot of the girls on our team play club with the girls from North. I was really proud of the way we stepped up as a team and continue to fight, no matter the score. It's exciting to see us playing well going into Sub-state."
The Tigers have a long standing rivalry with the Mustangs so it was a big win for the team.
The next match, they the lost 2-0 against SME to end their tournament play. When the Sub-state bracket is released, further details of the Varsity team's route to State will be released.
"We're all excited," Carpenter said. "The week of practice before Sub-state is always nerve-wracking, knowing what is ahead, but in a good way. What we've been working so hard for is near, and it has been motivating us every day."
About the Writer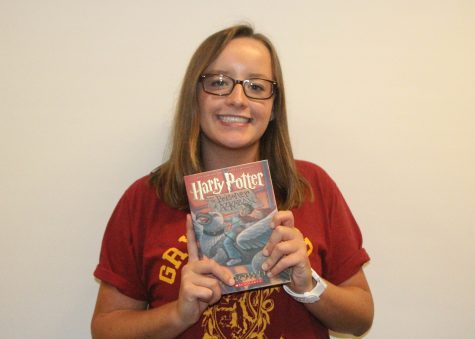 Megan Hegarty, Co-Editor
Megan Hegarty is the co-editor of "The Tiger Print." She enjoys writing sports and feature stories. Along with being co-editor, Megan is a varsity...