Girls Golf Recap
Golfers reflect on season
This has been a memorable year for girls golf.
In addition to having one of the best seasons Blue Valley has ever seen, the team was composed of several young players and first-time players.
"Initially this was a challenge," said senior Wynne Reddin, varsity captain, "the inexperience was tough at the beginning, but all the girls improved by the end. We were overall happy with how we finished the season."
In the last round of the EKL tournament on Oct. 5, sophomore Lauren Wood shot a 79, which qualified her for the all league team.
On Oct. 10, sophomores Lauren Wood, Loren Reed and Macy Erikson qualified for the 6A state tournament.
The state results from Oct. 17 were impressive with Wood placing 14th and Reed placing 16th.
Reed was happy with her finish at the competition considering the weather conditions. "It was terribly windy that day. People's clubs were falling over and it was hard to hit well, so at the end I was just happy to be done. I didn't even expect to come in the top 50. Next year I hope to improve my irons to help me play better in all."
"This was the first time in 22 years that we had anyone medal at state. It was really cool that we had 2 girls medal instead of just 1," Reddin said, "I hope the girls continue this level of play next year."
About the Writer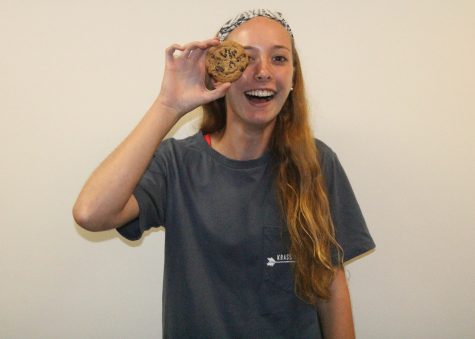 Sarah Day, Staff Writer
Sarah Day is a senior staff writer for "The Tiger Print." In her free time, Sarah enjoys serving at Church of the Resurrection, attending Kanakuk Kamps...