A Change for the Chiefs
Is it Kansas City's year again?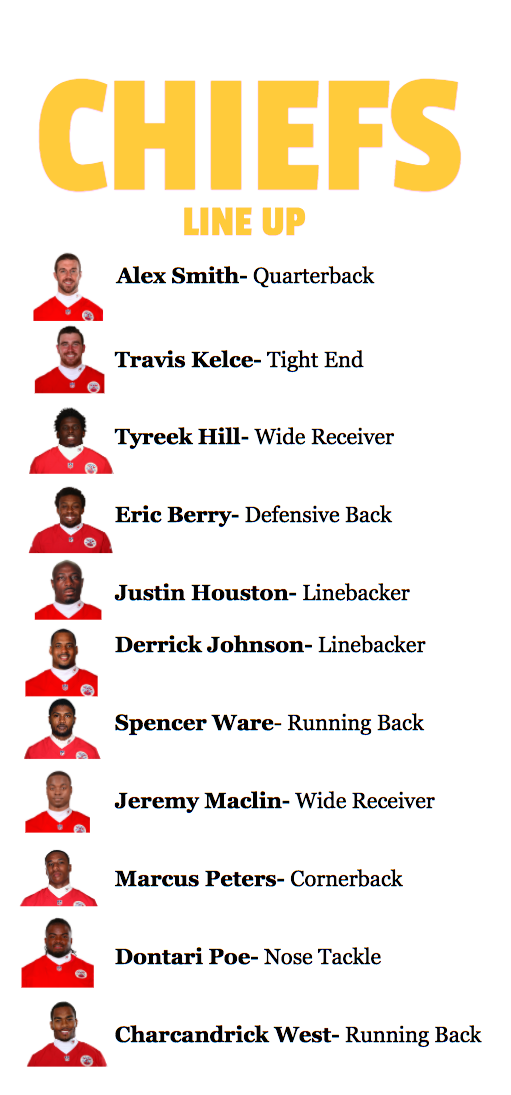 There has always been a sense of pride that came with living in Kansas City. A huge part of that is due to the history of sports here.
In the past ten years, our city has been NCAA Champions at a nearby university, and the Royals brought us home a World Series Champion Trophy in 2015.
The big question now is if this could be the year for the Chiefs.
With a record of 12-4, they have been awarded winner of the AFC West Division for the first time since 2010. They were already guaranteed a spot in the playoffs, but thanks to winning their division, they are now the overall 2 seed team and were granted at least one home playoff game.
They will be playing the Pittsburgh Steelers on January 15th at 12:05pm C.T. Their fans are thankful for the home field advantage and are hoping it will improve their chances of clinching a win. Being the Loudest Outdoor Stadium In The World will probably help too. Many fans were born and raised a Chief and they're not about to watch their dreams die.
If we do come away with the win, they'll be headed to the Conference Championship Round, and if you really want to know, the Super Bowl is to follow. But don't get your hopes up, the Chiefs have not been in a Super Bowl since the 4th one, in 1970.
This year will be the 51st Super Bowl, so yes, we have waited almost 47 years for this moment to even be a possibility. After all the hard work everyone has put into this season, the fans can only pray that all their overdue dreams are about to come true.
Of course Kansans will be proud of the Chiefs no matter what they walk away with, but a trip to the Super Bowl would be history in the making. Right along side the Jayhawks and the Royals, the Chiefs are a huge part of this state and all the traditions that come along with it.
Be a part of the Kingdom or don't, but if you're living in Kansas City, you better be ready to rumble!