Boys Basketball Team Continues Winning Season
Tigers still in running for EKL title, postseason run.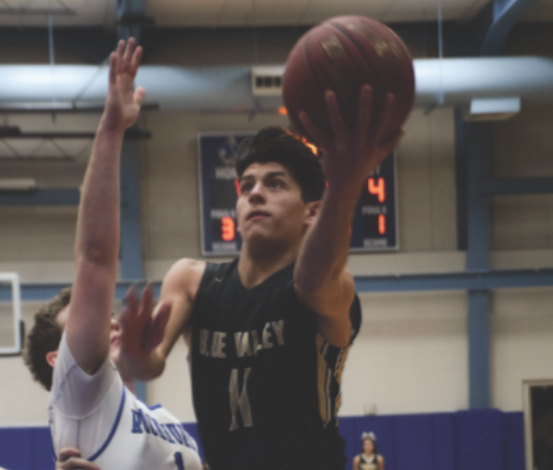 The Blue Valley boys' basketball team competed in Saints Classic tournament at St. Thomas Aquinas High School over the weekend and finished with a second place finish.
The Tigers defeated Pembroke Hill in the first round on Thursday and Lawrence Free State in the second round on Friday.
BV varsity guard Tyler Geiman took the semifinal game to OT with a buzzer-beating three to send the game into overtime. The Tigers eventually won in double overtime, 82-76.
Blue Valley then fell short in the final to Barstow 73-70.
The 8-3 Tigers have risen to #3 in the EKL standings and #9 in 810 Varsity's metro boys basketball rankings after the Saints Classic, climbing up 10 spots from last week, and stay in the running for an EKL title.