Honorary Game
Varsity basketball players wear football jerseys to warm up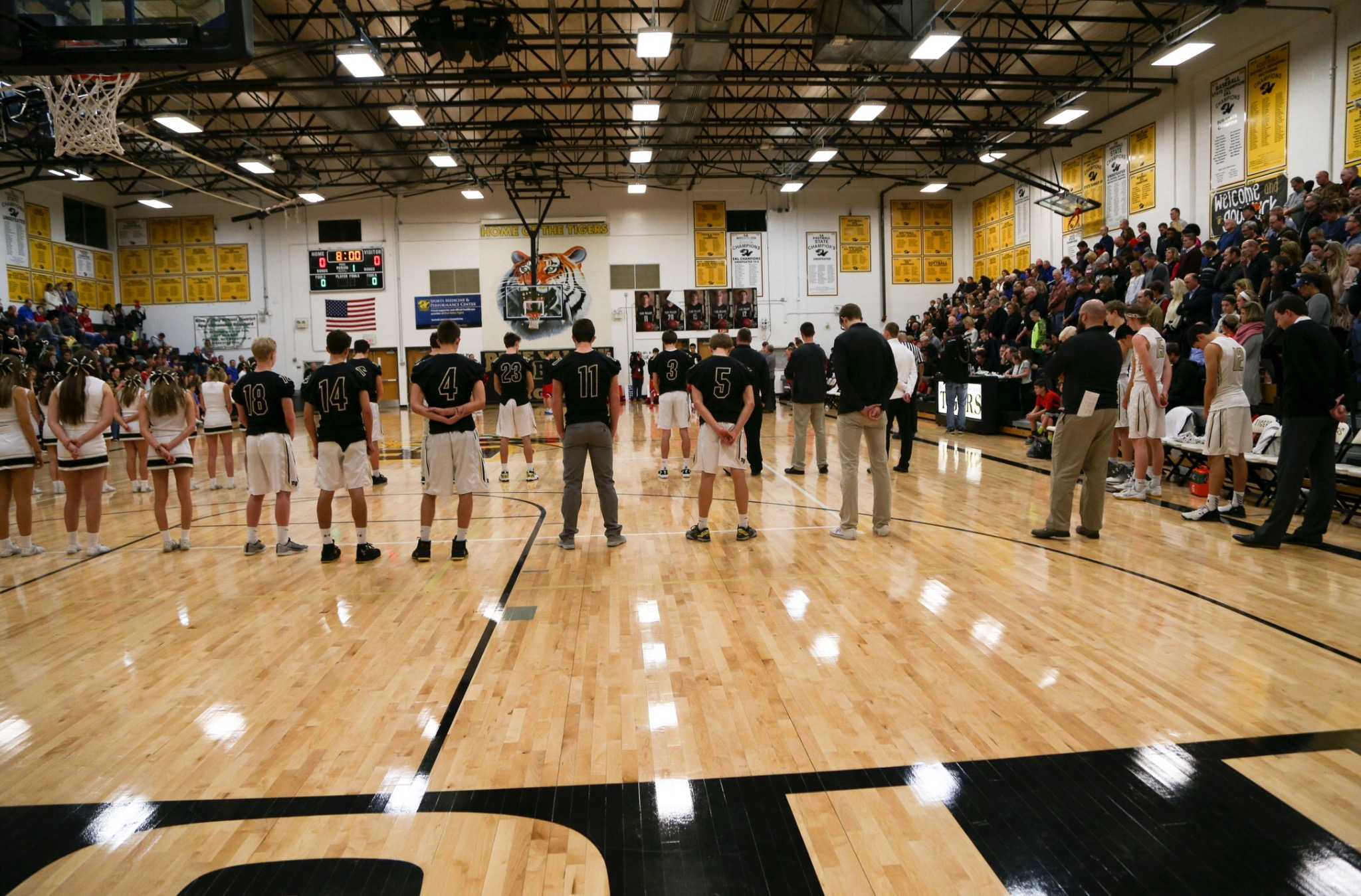 The boys' Varsity basketball team wore Blue Valley football jerseys to warm up at Tuesday's game to support Coach Driskell, the head football coach who passed away after a ruptured brain aneurism.
"It meant a lot to be able to show our love to Coach D, and to show how everyone cared about him,"sophomore basketball player Siler Tschirhart said. "He touched everybody in that gym."
With the difficult week that laid before them, these players describe it was all they could do to honor Coach Driskell.
"It's just respect for Coach D," senior Harrison Van Dyne said. "[It] shows that we're in support of his family and all of his friends in the Blue Valley community."
In a situation like this, it is imperative that the community come together and offer love and respect, the players said.
"He affected everybody in that gym, not just the players," Tschirhart said. "It was really emotional, when we walked out, no one was expecting it."
The players said they agree that Driskell had a monumental impact and touched the lives of many at BV and in the community.
"After we won, our coach didn't even tell us to go to the locker room, he told us to go hug everyone, and that's what we did." Tschirhart said.
Although the team came through with a victory, their hearts were still heavy, they imply, Van Dyne said.
"I was just thinking about the impact he's had on my life and how much I love him."