A New State of Mind
BV Cheer to compete at new competition
Blue Valley cheerleaders will compete in a brand new competition, this November — cheer State.
The competition will be in Topeka where BV cheer will go head-to-head with other teams in the state. The teams BV cheer will compete against will be in the 6A division out of the 90 total teams present.
Coach Mackenzie Fuller said Cheer State is different than any other competition BV cheer has competed in before.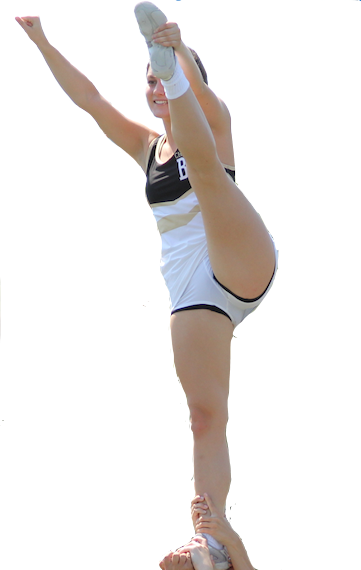 "We will be creating a variety of routines," Fuller said. "At practice, we'll be working on stunts and mastering the format because it's different than [National Cheer Association]. We're really just focusing on mastering gameday cheerleading rather than just performing a routine."
Cheer State isn't the only new addition to the BV cheer agenda — there are new members on the squad as well.
"I'm really excited because it's my first year competing [with BV cheer], and it's our first year going to State," freshman Maddy Bridges said. "With the right amount of work ethic, BV cheer should do well."
Since this is the first year cheer State will take place, it enhances the desire to win, Fuller said.
"We will be carrying on a new tradition," Fuller said. "We get to be a part of the first year and hopefully be the first team to win a State title. We're also competing because we know how talented we are and want to show that to the rest of Kansas."
Although there will be obstacles to conquer and work to put in, the cheerleaders are devoted to accomplishing their goals, Fuller said.
"The girls are really dedicated and committed to just being the best because they know from last year and winning Nationals that they are the best," Fuller said. "They're ready to carry that over."
About the Contributor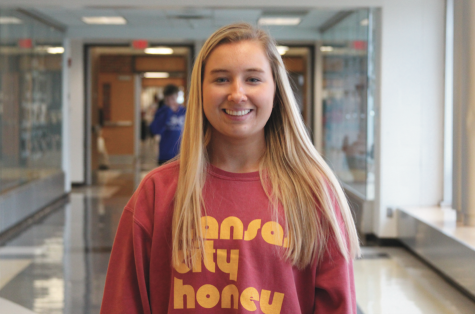 Sadie Myer, Staff Writer
Sadie Myer is a senior staff writer for the Tiger Print. She enjoys writing, lettering, watching sports, hanging out with her sister and fan-girling over...