Joined by the Jacksons
BV Welcomes 2 New Siblings
This year, Blue Valley received two new siblings who will play on the basketball teams. Freshman Jordan Jackson and junior Jonathan Jackson moved to the Kansas City area two years ago from Houston, Texas.
"My dad's job moved us up to Kansas City," Jonathan said.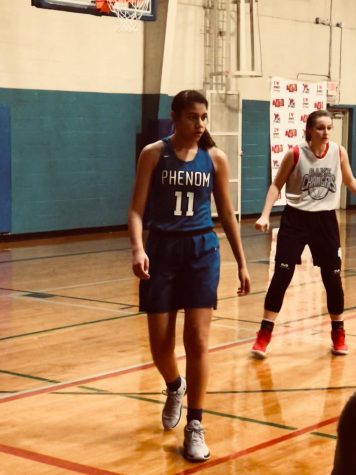 When they first moved to KC, the Jacksons were homeschooled their first year and then went to private school the second year at Maranatha Christian Academy.
Despite being placed at BV based on where their house is zoned, Jonathan said he likes the family environment.
"Being new here makes it difficult [to meet new people], but playing sports makes it easier," Jonathan said.
Both Jonathan and Jordan made the varsity team at BV, but because of the Blue Valley School District's transfer rules, they must play Junior Varsity until second semester starts in January.
While they're excited to play basketball at BV, the Jacksons also play on their own club teams.
Jordan said she plays competitively for Missouri Phenom. Jonathan plays for Mokan Elite and said he has aspirations beyond high school basketball.
"Some colleges that are interested in me are Virginia, Kansas, Oklahoma, Pittsburgh, Colorado and more," Jonathan said.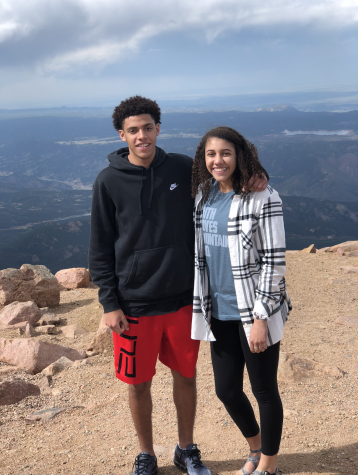 Athletes run in the Jackson family. Their older brother, Justin Jackson, plays in the NBA for the Sacramento Kings.
"It's cool and all to have a brother in the NBA, but sometimes people take it too far and compare me to him," Jonathan said.
Jordan also has high hopes to continue her basketball career at the next level.
"[My dream school is] Texas A&M — I really just like Texas," Jordan said.
Jordan said she looks forward to the competitiveness this season.
"A goal for me this high school season is to get to State," Jordan said.
While both are committed to the sport, they said they're looking forward to all BV has to offer, including its family environment.
"[We] want people to know that there's more to us than just basketball," Jonathan said. "Basketball for me is something that I can go to at anytime and not have to worry about any of the distractions or negatives in the world. It's also something that I love to do so there's never a dull moment while doing it."