Lights, Camera, Action
Senior reflects on time in Tiger TV, looks forward to future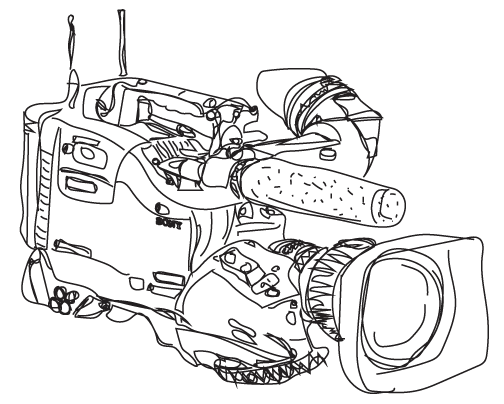 Arguably one of Blue Valley's most beloved Tiger Time lesson plans, Tiger TV has become an integral part of BV student news. With shows airing three to four times every semester, students can expect to see news about BV, comedy skits and sports stories.
The process of completing a story for Tiger TV has three components — planning, filming and editing. Once the stories are done, the rehearsals for the show begin. In order to have enough time for this complicated process, Tiger TV has two back-to-back hours of class time.
"We would not have a show if we didn't have two hours — there's just simply not enough time in the day," senior Jackson Hadley said. "We still come in during Tiger Paws and after school. It's a big time commitment."
Hadley said responses from his peers is a crucial part of Tiger TV and keeps the class passionate and engaged.  
"When we get good feedback from people it keeps us motivated," Hadley said. "If we have a bad show and people don't like it, then it sucks to come back into class, but I think it's been pretty good this year."
For Hadley, Tiger TV is more than just a fun class. Tiger TV competes in events like the 4-State Conference hosted by the Academy of Scholastic Broadcasting and the Kansas State Fair broadcasting competition. Last semester, the class gained two individual awards at the 4-State Conference, first place for two stories at the State Fair and second place overall at the State Fair.
"The win at the state fair last semester for my agriculture based story [was a huge] accomplishment," Hadley said. "We had a good time."
Tiger TV gives many students the chance to practice skills that they can use if they plan on pursuing broadcast, film, or any type of video production in the future.
"I like making videos — it's fun," Hadley said. "I'm hoping to go to film school next year in college and I'm [not sure] what I want to do with the videography, but I want to stick with it."