Homecoming favored over Sweetheart
Students point of view about school dances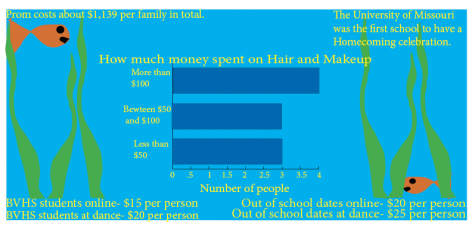 School dances are always an exciting event according to sophomores, Jay Long and Megan Hanna.
"[I'm excited] just because every year for freshman and sophomores there is only two of them (dances) and it's a fun night out with your friends," Long said.
Sweetheart and Homecoming are different in a lot of ways. Homecoming, the boys ask the girls and Sweetheart is the opposite where the girls ask the boys.
Hanna said the she like Homecoming better because it is less nerve-racking.
"[I] probably [like] Homecoming [better] because you don't have to ask someone," Hanna said. "It's just kind of nerve racking of who's asking who and all that crazy stuff."
The music is another thing that impacts the likings of the students. Long said that he prefered the DJ at Homecoming last year.
"The DJ at Sweetheart [last year] was not good. He didn't play very many songs that got us to have a good time but the DJ at Homecoming was really good," Long said.
Hanna and Long both said they like Homecoming better than Sweetheart for many different reasons.
"Homecoming is just better overall because I get to choose who I go with, and it is just a really good way to start the year," Long said.