Death of Iranian Woman for not wearing hijab sparks protests from Iranian citizens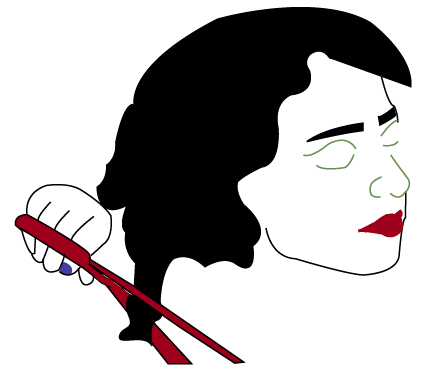 A 22-year-old Iranian woman, Mahsa Amini, was arrested on Sept. 16 because Iran morality police claimed she was not wearing the hijab correctly. 
Amini died suspiciously while in custody. Iranian authorities insist Amini passed away due to a heart attack, but Amini's family claim that morality police officers had beaten her after her arrest. This was confirmed in Amini's autopsy, which stated she had suffered multiple blows to the head before she died. 
From this, protests have arisen — Iranian women believe their rights are being infringed upon and are fighting against the Iranian government for their choice to wear the hijab. 
As someone who wears a hijab, senior Teddy Tadkesaria discussed the Iranian conflict and the choice of wearing the headscarf. 
"I can understand both sides — I understand wanting to just rip it off and shave [their hair] off and be like, 'Screw you!'" Tadkesaria said. "At the same time, I also find it to be giving other people power [over you] because you hold on to this power by not showing [your hair]. You almost give that away when you do it in protest."
Though women in Iran do not have the choice to wear the hijab, Tadkesaria grew up in a different situation. She was given the freedom to choose. 
"As a kid, I always saw my mom wear it, and I thought it was such a cool thing," she said. "As I grew up, I started to understand more about what it symbolized religiously. I [decided to] wear it because it makes me different, [because] when you walk around and you see someone wearing a hijab, you know that they're Muslim, and I feel like all my life I've never seen that truly represented."
Tadkesaria strongly disagrees with Iran's policy that forces any woman, regardless if they are citizens or visiting, to wear the hijab. This has created unrest and tension in Iran for many decades. 
"The Qur'an, [which is the central religious text of Islam,] says it is a choice for a woman to wear a hijab or not," she said. "I think [Islamic women] were finally at the point of, 'We're done.' They were protesting at first, but now I feel like it's becoming a revolution."
Tadkesaria, however, is anxious that this protest will not help women's rights in Iran progress.
"I don't want to be unrealistic," she said. "I've had my expectations up so high for my entire life, and nothing really ever changes."
Besides this, Tadkesaria tries to focus on how she can educate and encourage her community, especially her three younger sisters, that if they want to wear the hijab they should feel proud. 
"I want to show them that just because you wear a scarf, it doesn't define you," she said. "It doesn't change you and it doesn't limit you."